It is no secret that this time of year brings with it many reasons to smile in good cheer; From the holidays that come to quick and are gone too soon to the quality time with friends/family, from the luxurious blanket of glittering white snowfall to the coziness of bundling up inside and away from the bitter, frosty air, etc. – there is much warmth & splendor to be had, with gratitude in full force. The bright side of this season is, unfortunately and undeniably, not the same experience for all.
A report from the U.S. Department of Housing & Urban Development found that 580,466 people experienced homelessness in the United States on a single night in 2020, an increase of 12,751 people, or 2.2 percent, from 2019. Overall, 66.7% of the total homeless population of the United States is single individuals, with the remaining 33.3% being families. According to the USDA, more than 38 million people, including 12 million children, in the United States are food insecure with the global pandemic having worsened matters for many.
While most families are stressing over what to cook for Christmas dinner and the ever-increasing costs of their children's wish lists, it is hard to ignore the growing number of families who's stresses amount to their next meal or shelter from the winter cold. With the hard truth of how much help is needed far and wide, there are many ways we can join forces to share a little love, a little light and help to ignite a whole lot of hope for those who may otherwise be running out.
We've gathered a few ideas to share with you today that will hopefully inspire a few more people who may have the extra time and resources to amplify their spirit of giving, and who want to be the example of selflessness this holiday season. ❆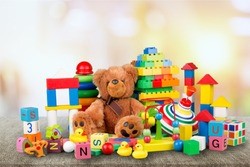 Programs like Toys for Tots and GoUnite Gives exist with a simple mission at heart of all their action: provide tangible hope and happiness to disadvantaged families. Since 1947, Toys for Tots has proudly helped deliver smiles to over 270 million children with over 604 million toys. With help from local communities, contributions to these programs can be made through many different avenues. From peer-to-peer crowd funding to virtual/digital donations, direct contribution of goods or financial sponsorship – these programs make giving back an incredibly easy task.
By visiting FeedingAmerica.com, you can locate your nearest community food bank and contact information. The Feeding America nationwide network of food banks secures and distributes 4.3 billion meals each year through food pantries and meal programs throughout the United States and leads the nation to engage in the fight against hunger. Drives are held year-round and are an important source of non-perishable food for the network of food programs that often collect through schools, offices, community groups and places of worship.
You can sign up for Adopt-a-Family as either a recipient or a donor. Most Adopt-a Family programs are run by charities or faith-based organizations, often at the local level. You can find an Adopt-a-Family program by contacting local organizations, signing up with a volunteering website, or doing a web search. A quick glance around your local grocery store may bring your attention to one of the many Angel Trees that are a part of the Salvation Army's mission to give back. The Angel Tree program helps provide Christmas gifts for hundreds of thousands of children around the country each year. How it works: Once a child or senior adult has been registered and accepted as an Angel, their Christmas wish list is shared with donors in your community who purchase gifts of new clothing and/or toys.
VOLUNTEER – FOOD BANKS / SOUP KITCHENS / RESCUE MISSION
Every volunteer experience is different, but one resounding commonality is that there is no shortage of help needed! 51% of food programs in America rely entirely on volunteers for operation. FreeFood.org has an actively updated list of community resources for families facing food insecurity, and hosts contact information with addresses for local programs / hosts for free food pantries. Montana Rescue Mission provides emergency, temporary, and rehabilitative care for those experiencing hunger and homelessness, and are always open to accepting volunteers! Billings Food Bank, Family Services and Community Hope of Laurel, and Kirk's Grocery are just a few of our pantry locations here in Billings, MT. If you or someone you know would like to volunteer or need assistance, contact info can be found on any local listing website or these pantry host websites directly.
DELIVERING CARDS TO NURSING HOMES
Despite our best efforts, the process of aging is something we all must endure. While nursing homes are a wonderful means of assistance and fine-tuned personal care, it is no secret that these housing facilities can often be lonely & quiet – ESPECIALLY during the holidays. Imagine the happiness and love that one must experience at the kindest of stranger taking time to wish them a warm, joyful holiday! Whether it be a classroom activity for our school age youth, a family project, or a random act of kindness from your individual self – this kind of selflessness is the kind that ripples good fortune well beyond our given sights.
SHOVELING WALKWAYS FOR NEIGHBORS
Yes, snowfall can be a beautiful sight. However, it is the painstaking removal of said beauty that can bring its own set of struggles. Shoveling, ice removal, scraping windshields, etc. – everyone's favorite winter past time, right? WRONG. As much as we anticipate this time of year, there is no denying the extra work that goes into simple day to day function in winter. Shoveling snow, as innocent as it may seem, does harbor its own unique physical dangers. Unlike conventional exercise, shoveling is usually done without a warm-up and can cause sudden increase in blood pressure / heart rate. Additionally, cold air may cause constriction of blood vessels, including coronary arteries, and decrease oxygen supply to the heart. Muscle, ligament, tendon, and other soft tissue injuries topped the list of snow shoveling mishaps. Among these, lower back injuries were common. If you find yourself out braving the frigid air to make your foot traffic more reliable & secure, and if time allows, perhaps the kindness of beating your elderly neighbors to the punch might just spare them an unforeseen trip the ER.
For most of us, when we hear the words, "Pay it forward," we think of the heart wrenching film released in 2000, written by Catherine Ryan Hyde and starring the adorable Haley Joel Osment. Digging a little deeper, this concept can be traced back to a play performed in ancient Athens as early as 317 BC. Catherine describes this concept as an obligation to do three good deeds for others in response to a good deed that one receives. Such good deeds should accomplish things that the other person cannot accomplish on their own. This way, the practice of helping one another can spread geometrically through society, at a ratio of three to one, creating a social movement with an impact of making the world a better place. Whether it be a small favor or kindness that someone has shown you, or perhaps the classic drive through method, we strongly encourage all to pass on the good fortune that you are blessed with to someone else who may need it!
SMALL "THANK YOU" GIFTS FOR MAIL CARRIERS
It is no secret that this time of year is a whirlwind of chaos for all delivery drivers and mail carriers. In 2020 alone, the United States Postal Service delivered over 7.3 billion parcels. Amazon orders accounted for 1.5 billion Holiday packages in 2020. With so much groundwork to cover, the strenuous overhaul these workers must endure on a day-to-day basis is often overlooked. Taking a moment to consider the long hours and high stakes stress that these workers are under when doing everything they can to help spread holiday cheer as quickly as possible, a small act of kindness and recognition may be just what they need to keep up with rising demand. Small treats like snacks, water bottles or even a simple hand-written thank you note are just a few ways you can let your delivery workers know you are thinking of them and want them to see the same amount happiness as their customers this holiday season.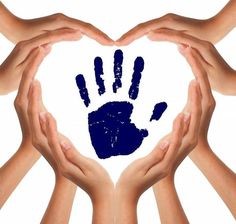 With issues like rising food insecurity, homelessness, inflation, and natural disasters reaching record numbers history has never seen, there are several calls for help waiting to be answered worldwide. It can be somewhat pressuring when trying to decide where to lend a hand first! We suggest choosing a charity mission whose values align with yours, who are dependable and transparent about how your donation is being utilized to offer support, and a mission that has a lasting positive impact in the world. If you are looking to provide local support for those in need within your own city, the website https://greatnonprofits.org is a phenomenal resource for finding organizations and events for your local community. If you are looking to help on a global scale, a quick Google search can lead you to resources and efforts that making a positive impact far and wide, such as Caring Hands. Caring Hands (based out of Idaho) is non-profit whose mission focuses on providing direct access to clean nutrition, clean water, and educational resources to children and families in need. For more information on how you can help to feed 5 hungry bellies for less than a trip to the movies, visit https://cainflores.kyani.com/us/kyani-potato-pak/.
Lastly, we want to acknowledge that we know this time of year is often a tight budget crunch for most. Thankfully, we live in a day and age where information can travel at the speed of light through social media platforms and modern technology. One of the easiest ways to spread good fortune to others is to take a moment to spread the word. Word of mouth sharing is the most effective and surefire way to help ignite awareness and begin the ripple of good news traveling fast. If you happen to see a cause that you would like to participate in but are unable to contribute to financially or with time, sharing that information on social media, sharing with your friends/family, or sharing with someone else who has a similar soft spot for lending a hand can make a massive difference in how far the ripple of good fortune can venture. Please be mindful to educate your circle of friends/family on what worldly issues are important to you and how you are taking steps to love a little louder with your efforts to help.
❆
As we are approaching the end of another year gone far too quickly, we here at Alpine want to wish you the absolute best of good fortune and blessings to come throughout this holiday season! We would love to hear about how you are making a difference with your efforts and how we can help spread the word to others who may want to participate. Please feel free to send your story/details to info@alpinebillings.com. May all your wishes come true and may all your hearts be filled with good cheer this holiday season!