LEAKY FAUCET? CLOGGED DRAIN? OVERFLOWING TOILET?
Set up plumbing repair services in Billings, MT today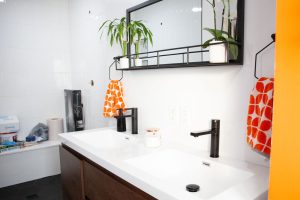 A minor plumbing problem can become a major and costly issue very quickly. That's why Alpine Plumbing, Heating & Cooling provides fast and dependable plumbing repair services in the Billings, MT area.
Our team can handle anything, from leaky faucet repair to drain unclogging services. Don't waste any time reaching out to us.
Call 406-252-7100 today to set up a service appointment.
WHAT PLUMBING SERVICES DO YOU NEED?
At Alpine Plumbing, Heating & Cooling, our family has been working in the plumbing industry for over a century. Our current team is made up of fourth generation experts. You can count on us to install, repair and service all brands. Our technicians are all professionally licensed and extensively trained.
You can rely on us for a variety of services, including: